Texas Tech basketball alums: Jarrett Culver turning a corner in Minnesota
As the NBA season creeps toward the all-star break, former Texas Tech basketball star Jarrett Culver is starting to morph into the type of player the Minnesota Timberwolves envisioned when drafting him No. 6 overall last summer.
It's been nearly two decades since the Texas Tech basketball program produced an impactful NBA player. But with the rise in Red Raider hoops under Chris Beard, players like Zhaire Smith and Jarrett Culver have ended this program's drought when it came to producing first-round talent, which dated back to 1997 and Tony Battie.
But while Smith has seen his NBA career get off to a slow start with most of his last two seasons being spent in the G-League because of a broken foot and a food allergy attack that was nearly fatal, Culver's professional basketball baptism has been under the bright lights of the NBA. And it wasn't a seamless transition for the No. 6 overall pick.
In what has been a roller coaster of a rookie year while playing for the Minnesota Timberwolves, Culver is playing his best basketball of the season in January. After starting his career with four underwhelming outings before a 20-point game on November 2nd, he had a run of nine double-digit performances in 10 games from November 13th to December 4th.
But as teams started to focus more on stopping the Lubbock native and a scouting report on the 2019 Big 12 Player of the Year was developed, Culver found the going a bit more difficult. From December 6th through the 28th, he got to double-digits just once in ten games, a span that saw him held without a point twice.
That caused many Timberwolves fans to begin to wonder if Culver was headed towards being a bust. But in recent weeks, he's started to turn a corner with five-straight excellent outings.
Starting with a 21-point game on December 30th, he's averaged 15.1 points, 5.3 points, and 2.3 assists per game. That span has included two memorable dunks that have caused social media to go nuts.
On Thursday, he finished a drive from the top of the key with an emphatic dunk that got his teammates out of their seats on the bench. In that 116-102 victory over the Trail Blazers, the rookie had 12 points, six rebounds and two blocks.
https://twitter.com/ESPNNBA/status/1215476512243228677?s=20
Of course, the entire NBA took notice of Culver's New Years Day posterizing of 7-foot Milwaquee forward Robin Lopez. After that dunk, Culver showed an uncharacteristic bit of flare by talking a bit of trash to the long-time veteran, who then chased the former Red Raider down to inform Culver that he didn't appreciate the gesture. That was the highlight of his 10-point game in the T-Wolves 106-104 loss.
https://twitter.com/NBATV/status/1212571102641192961?s=20
Earlier this week, Culver had a career-high 24 points in a 119-112 loss at Memphis. In that game, he was a +8 making it the third of four-straight games in which the T-Wolves have outscored the opponent when Culver has been on the floor. That included a +33 against Cleveland on January 5th when he had 14 points and three rebounds.
"He's been aggressive and been getting shots and being effective in simple actions," Timberwolves coach Ryan Saunders said following Thursday's game. "That comes with time playing in this league, especially when you have natural ability. He's doing a much better job playing off the catch on the perimeter, making quick decisions, and then also being able to finish at the rim."
Overall, it's been a tough season for the T-Wolves as they are just 15-22 on the year. Much of that has to do with a sprained knee that has cost star forward Karl-Anthony Townes the last 12 games.
Because of that and other injuries and suspensions throughout the year, Culver might have been cast into a larger role this year than Minnesota envisioned when he was drafted. But that could turn out to be positive as he is beginning to find a comfort level on both ends of the floor.
Thursday was the first game in his last eight that the long-armed wing did not register a steal. During the previous seven games, he averaged over two per contest.
His defensive ability was a large part of what attracted Minnestoa to Culver in the first place and being a defensive force is something his team will need from him going forward. We saw last year that he was a fantastic college defender but when learning how to guard bigger and faster NBA players, he's struggled at times, as all rookies will do. But his head coach is confident that he's starting to come into his own in that regard as well.
"He's been a guy that's taken a little bit of time to understand what you need physicality-wise on the defensive end, as it works with so many rookies," Saunders said. "But I think we've seen it long enough from him that it's starting to click for him."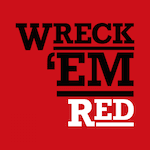 Averaging 8.9 points per game for the year, Culver is just 12th among NBA rookies. But what he's starting to show on a nightly basis is what we all expected to see from him at the game's highest level. It may have just taken a little bit longer for him to figure it out than we expected.